Six Hall of Fame inductees and four Practitioners of Distinction lauded for contributions to the field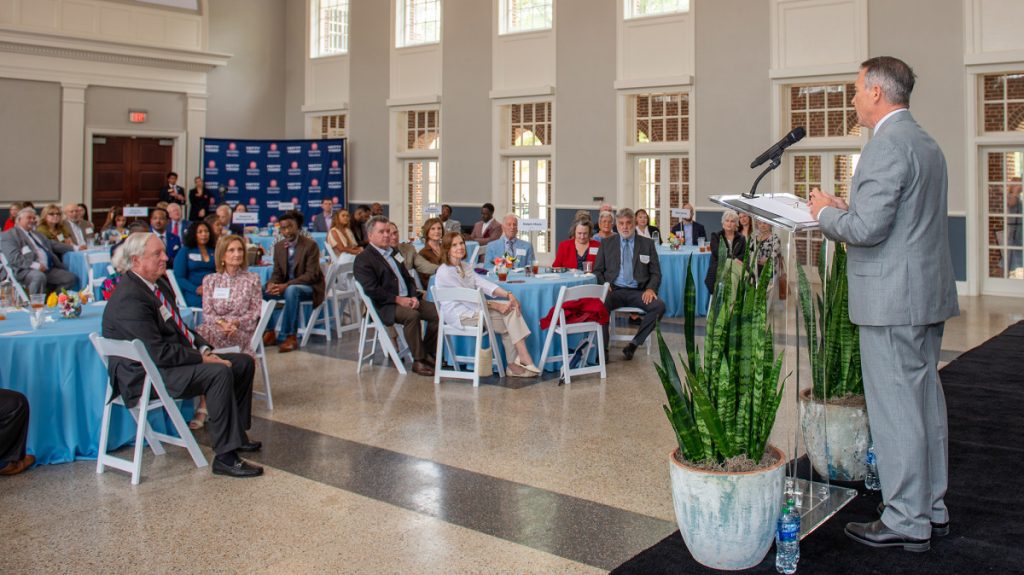 Image: David Rock, dean of the School of Education, gives opening remarks Friday (May 5) at the school's 2023 alumni awards celebration. Photo by Bill Dabney/UM Foundation
OXFORD, Miss. – The University of Mississippi School of Education inducted six honorees into its Alumni Hall of Fame and named four Practitioners of Distinction on Friday (May 5) during its annual alumni awards celebration.
Hall of Fame awardees are career educators, administrators and higher education professionals who typically have more than 25 years of experience and who have made lifetime contributions to the field of education. Honorees are nominated by fellow alumni and selected by the School of Education Alumni Advisory Board.
The 2023 Hall of Fame inductees are Carole B. Haney, Judith Thompson, Mildred "Mitzi" Norris, Roderick Richmond, and the late Kathy Mays and Melody Musgrove.
"These individuals have significantly shaped the trajectories of the people and institutions under their stewardship," said David Rock, UM education dean. "Through their contributions to society, they have distinguished the UM School of Education."
Practitioners of Distinction exemplify the school's mission to imagine, innovate and inspire in the field of P-12 education. The sixth class of inductees includes two firsts: a counselor educator and an educator specializing in racial equity initiatives.
This year's honorees are Donna Sheperis, Ishmael Miller, Catherine Tibbs and Angela Ellison.
"Our Practitioners of Distinction are active practitioners at all educational career levels," Rock said. "They continue to push the profession in a positive direction, and we want to recognize the impact made by these educational leaders."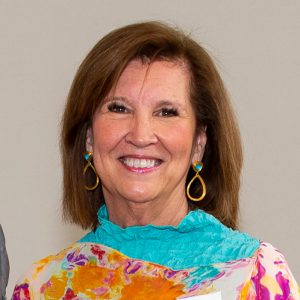 After earning her bachelor's degree in business education and master's in special education from UM, Haney taught in the classroom for nearly a decade before starting a career as superintendent of Stovall School and director of the North Mississippi Regional Center.
Through her leadership, the center doubled its scope and established special services and satellite programs to promote the independence of clients with intellectual and developmental disabilities in 23 counties.
"I entered the School of Education graduate program in special education under the incredible leadership of Dr. Jimmy Mann," Haney said. "He and Dr. Larry Tyler, Dean Sylvester Moorhead and others instilled in me a continued love of education. My education at Ole Miss opened every single door for me throughout my career. And the saying is so true: 'One never graduates from Ole Miss.'"
A veteran educator and administrator in Oxford and Lafayette County, Thompson played a key role in creating the L.O.U. Barksdale Oxford Clubhouse, which offers homework assistance and after-school programs. Over two decades, Thompson oversaw its growth from its inception in one classroom at Central Elementary to its current club status, where 200 students filter through its doors every weekday.
Additionally, she served a 15-year stint on the Lafayette County School Board, including 10 as president.
"Throughout my 42 years as an educator, I have always focused on educating the 'whole' child: academically, mentally and socially," Thompson said. "This would not nor could not have been successful if it were not for the 'village.' The parents, professors and community were always there encouraging, providing and helping whenever needed."
Norris boasts almost 50 years of professional experience in medical technology and workforce development, which she honed in roles at the Veterans Administration Medical Center in Jackson and the University of Mississippi Medical Center.
In 2006, Norris became executive director for academic effectiveness at UMMC. She has since shepherded the school through three SACSCOC accreditations, with the last two receiving the best results achievable.
"As a microbiologist who was performing diagnostics tests and infectious disease research at the G.V. (Sonny) Montgomery Veterans Affairs Medical Center, I think at first it was a stretch for some faculty to see how I fit into an educational program," Norris said. "However, my education degree from UM has helped me support the education mission at UMMC.
"Students can receive content from clinicians and scientists, but educators can help guide the best pedagogical practices and provide the framework for curriculum development, mapping, assessment and other hallmarks of stellar educational programs. I am thankful that the School of Education recognizes the value that an education degree can provide in arenas outside the P-12 classroom, and I am humbled to be a part of this legacy."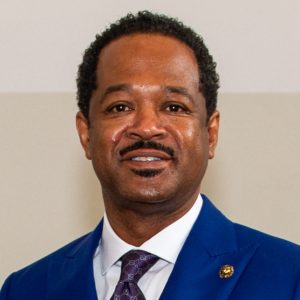 Richmond, who received a master's degree in education from Ole Miss in 1997, has led a distinguished career in the Memphis City and Shelby County School districts. Under his tenure at Memphis City Schools, proficiency in core subject areas increased at a rate higher than the state, while disciplinary rates decreased.
n 2013, following the merger of the Shelby County and Memphis City schools – one of the largest such mergers in U.S. history – he served as chief academic officer, ultimately garnering the district a Level 5 rating for student growth. Richmond serves as executive director of student support services for Shelby County Schools.
"This is one of my most significant accomplishments," Richmond said. "The university has a rich history and a scholarly reputation. To be recognized by such an esteemed institution speaks to the expectation of excellence that I have pursued throughout my years as an educational leader and the values that were shared during my experience at the university.
"Meanwhile, given that my mother is a Mississippian and once dreamed of attending the university, but was unfortunately unable to attend in the late '60s, I am certain this honor is also special to her. She was the first in her family to attend and complete college. I am the first male in our family to graduate from college. As Horace Mann eloquently said, 'Education is the great equalizer of this social machinery we call a democracy.' This honor and my experience at Ole Miss have impacted my entire family's lives in ways I would never have imagined growing up in Byhalia, Mississippi, and Memphis, Tennessee."
In 1976, Kathy Mays, who died in 2015, was elected superintendent of the Chester County School District at a time when there were fewer than five female superintendents in Tennessee. She ultimately served in the role for 20 years, never losing an election.
As a new superintendent, Mays inherited a district with a $50,000 deficit; when she retired, she left a fund balance exceeding $2 million.
"It's an award my darling deserves," said Ralph Mays, her husband (pictured). "Twenty-eight years and 26 days we were married, and I never heard her complain about anything or say a nasty word about anyone. That's the kind of person she was."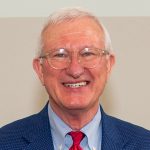 Melody Musgrove, who died in 2021, received the Outstanding Education Service Award, which honors friends of the School of Education who have served the field of education through paths not exclusively academic. Musgrove joined the UM faculty in 2016 after serving a six-year presidential appointment as the director of the Office of Special Education Programs for the U.S. Department of Education, the second-longest tenure.
At UM, Musgrove served as associate professor of special education and co-director of the Graduate Center for the Study of Early Learning, where she advocated for more quality pre-K programs throughout Mississippi.
"Her work benefited so many students, perhaps changing the trajectory of their lives entirely," said Ronnie Musgrove, her husband and former Mississippi governor (pictured). "While she left us much too soon, her induction into the Hall of Fame assures that her life's work advancing children with disabilities will not be forgotten and creates a shining example that emerging leaders in education may follow."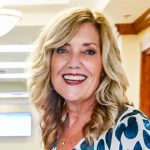 Sheperis, who received a doctorate in counseling at UM in 2005, has spent the last three decades promoting ethics within the counseling field. During the COVID-19 pandemic, she created an e-clinic that incorporated AI-supported supervision to provide clinical services to students.
Her research into the public perception of counselor credentials and telemental health standards has made significant impacts on the profession.
"One of the most instrumental experiences (at UM) was the ability to join writing teams that helped introduce me to professional publications," Sheperis said. "The other key thing was the faculty. They not only provided me with a strong academic foundation but also served as mentors and role models, pushing me to strive for excellence."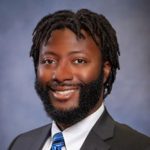 Miller graduated from UM in 2015 with a master's in higher education and went on to receive a doctoral degree from the University of Washington. He is a project manager of racial equity initiatives at Highline Public Schools in Washington, where he has facilitated trainings for more than 2,000 staff members.
"I've always worked hard to center the communities I care about," Miller said. "For the UM School of Education to say I am upholding the highest standard in the field brings such joy to me."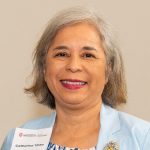 Tibbs has dedicated 29 years to Mississippi public schools and universities, where she frequently spearheaded public writing events and opportunities for student publication. She spent 13 years as coordinator of the Live Oak Writing Project at the University of Southern Mississippi-Gulf Park, where she would eventually be named director.
In 2015, Tibbs was named the first director of the Hancock Performing Arts Center, where she uses her background to educate students and the wider community about the arts.
"When I learned I was chosen for the Practitioner of Distinction Award, I had no idea what to say," Tibbs said. "I kept thinking about that first-year teacher who loved learning and was excited to share her knowledge of English with high school students in the 1990s. What would she think about this news? I wish I could step back in time and tell her that she is going to have an exceptional career in education with a supportive community of students, parents, teachers, administrators, family and friends who believed in her. I share this honor with all of them."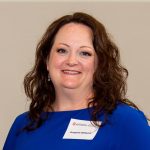 Ellison obtained her bachelor's degree from UM in 1998, going on to earn master's and a doctoral degree from the University of Southern Mississippi. A veteran K-12 teacher for more than two decades, Ellison has helped improve school and district state accountability scores through high-quality instruction and the use of rigorous, standards-aligned curriculum resources.
She serves as head of school and JH/HS principal at Oak Forest Academy in Amite, Louisiana.
"To be awarded Practitioner of Distinction celebrates the many people who have contributed to me as an educator," Ellison said. "Being a lifelong learner has given me the opportunity to meet and learn from so many teachers and mentors. To receive this award celebrates not only me, but those who have aided in developing my career."
By Leslie Joblin