Raegan Gourley's path in special education shaped by powerful experiences and education.
At age 13, Raegan Gourley knew she was destined to be a special education teacher. After a close family friend was born with a rare genetic disorder, Gourley began working with kids with special needs at a nearby preschool.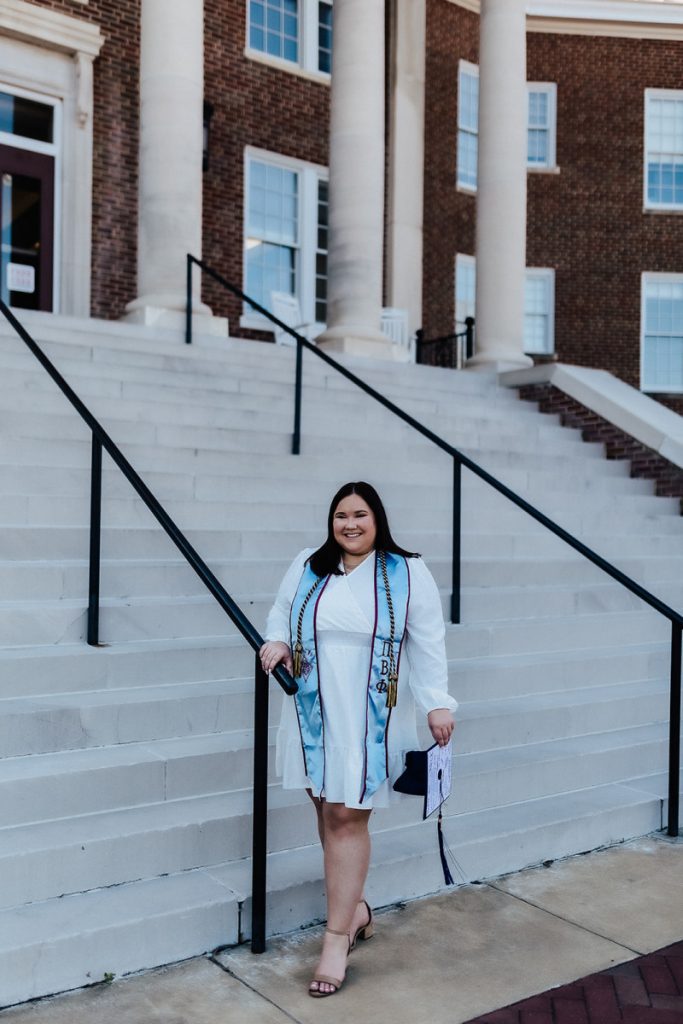 "I worked with them all throughout high school until I got into the Mississippi Excellence in Teaching Program (at the University of Mississippi), then I started student observing my freshman year in college," Gourley said.
METP recognizes top-performing incoming freshman who have a passion for teaching and plan to go into the field. The program also requires its cohort members to teach in the state of Mississippi for several years upon graduation.
However, long before completing her bachelor's degree in special education as a member of the Class of 2023, Gourley's undergraduate path led her to the Sisseton Wahpeton Reservation in Sisseton, South Dakota, during the summer of her sophomore year.
"I went on a mission trip with this company, YouthWorks and they hire college-aged students to run the mission trip," Gourley said. "There's 50 different sites and you have no say in where you go.
"I just got on a plane and went to South Dakota, where I lived in an abandoned school from the 1940s on an air mattress and taught summer school for ages 3 to 13."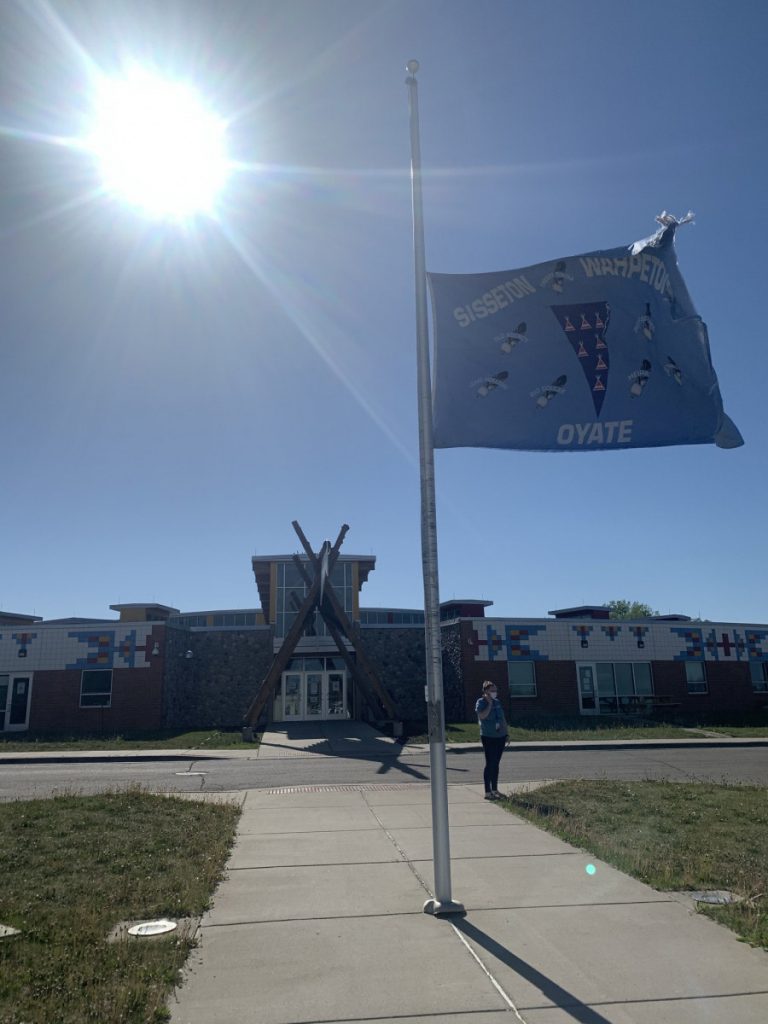 The two-month assignment was physically and emotionally challenging, but very rewarding, she said.
"I cried every single day," she recalled. "There wasn't a day I didn't cry because I worked 21 hours a day. I oversaw waking everyone up, feeding them breakfast and sending them out to their mission sites.
"Some would stay back with me, and we would teach all day. Then we would do worship service, dinner and cultural activities. It was crazy! I literally would get in bed – on an air mattress – at 1 a.m. in an old classroom shared with three other staff members."
Besides the long hours and uncomfortable living conditions, the Sisseton Wahpeton Reservation is in a remote area with no local stores for food. Gourley and her team had to journey to a neighboring state to provide necessities for their staff and students.
"The population was so tiny," Gourley said. "There were three restaurants and one grocery store. I had to somehow feed 50 participants every single week, three meals a day, so we would drive to North Dakota every Friday to grocery shop because we lived in a food desert."
Her experience on the reservation prompted Gourley, from Madison, to focus on "Trauma Informed Teaching Practices for Indigenous Children" for her honors thesis, which she has successfully defended.
A member of the university's Sally McDonnell Barksdale Honors College, Gourley is also a Who's Who honoree and recipient of the Sale Trice Lilly Sr. Education INSPIRE Teacher Award. She attributes much of her success to the relationships she built with professors in the School of Education, which she encourages younger scholars to do to thrive on campus.
"Make friends with your professors," Gourley said. "I laughed at that (advice) but it completely changed my life. All the SPED department at Ole Miss have poured into me so much. Dr. Platt, Dr. Lowry, Dr. Hurt, Dr. Soares; I don't know how I could ever say thank you."
"Being a member on the Ole Miss campus means that you are never alone in your journey. Every member of faculty, staff and fellow students are excited to watch you succeed at the collegiate level and beyond."

Raegan Gourley
Gourley has started returning the favor by giving back to her self-contained special education class at Oxford High School, where she assists head teacher Randal Reed.
"When I think about how Ms. Gourley has made an impact in my classroom, a lot comes to my mind," Reed said. "I think about how she has spent money of her own to help provide for student's needs. I have also witnessed her spending her own money to 'spice up' some of our science assignments with cool projects.
"She wants to see our students have fun learning."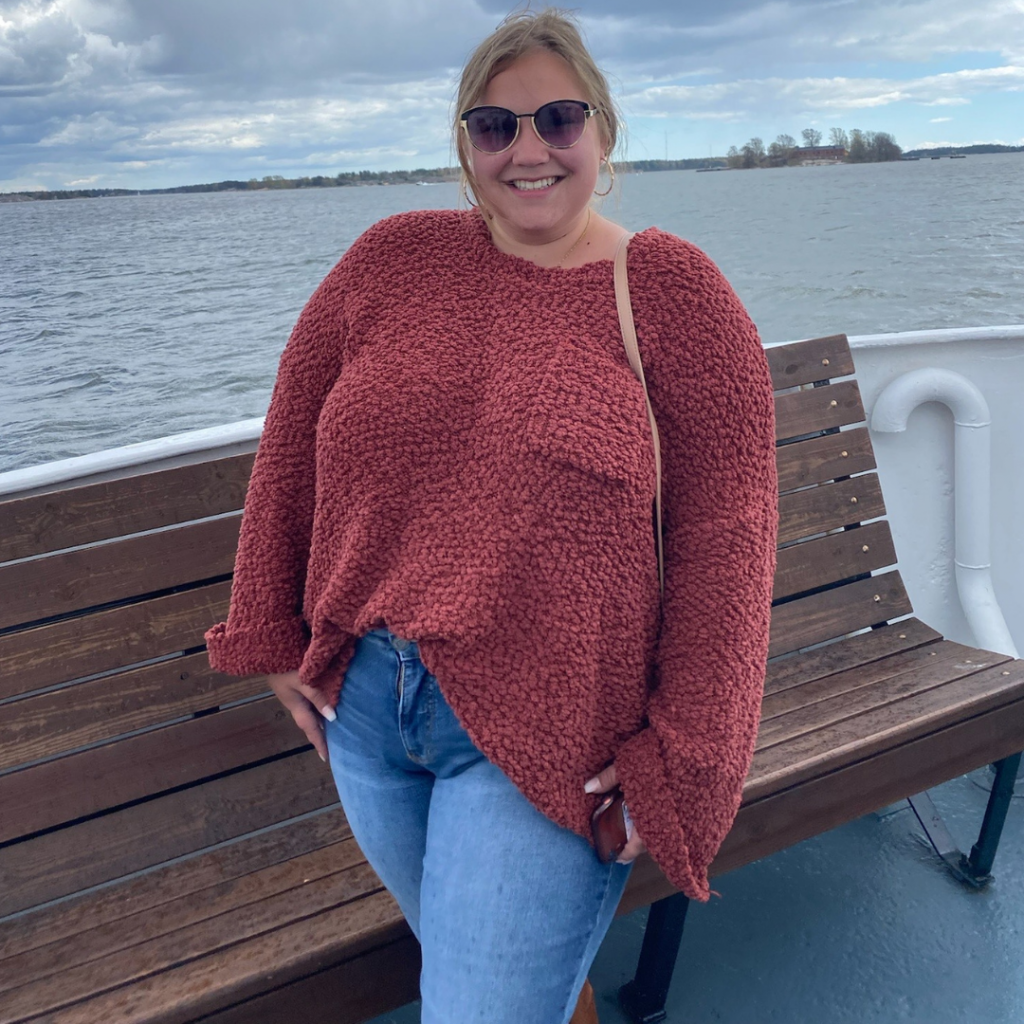 Gourley recognized that learning can be fun for students after a Study Abroad trip with METP to Finland, Sweden and Denmark before her senior year.
"That was the coolest two weeks of my life," she said. "I thought Finland was going to be the most boring part of the trip, but then we got hang out at their National Department of Education and learn from teachers. Then I did a traditional sauna and jumped into the Baltic Sea after, and it was really cool."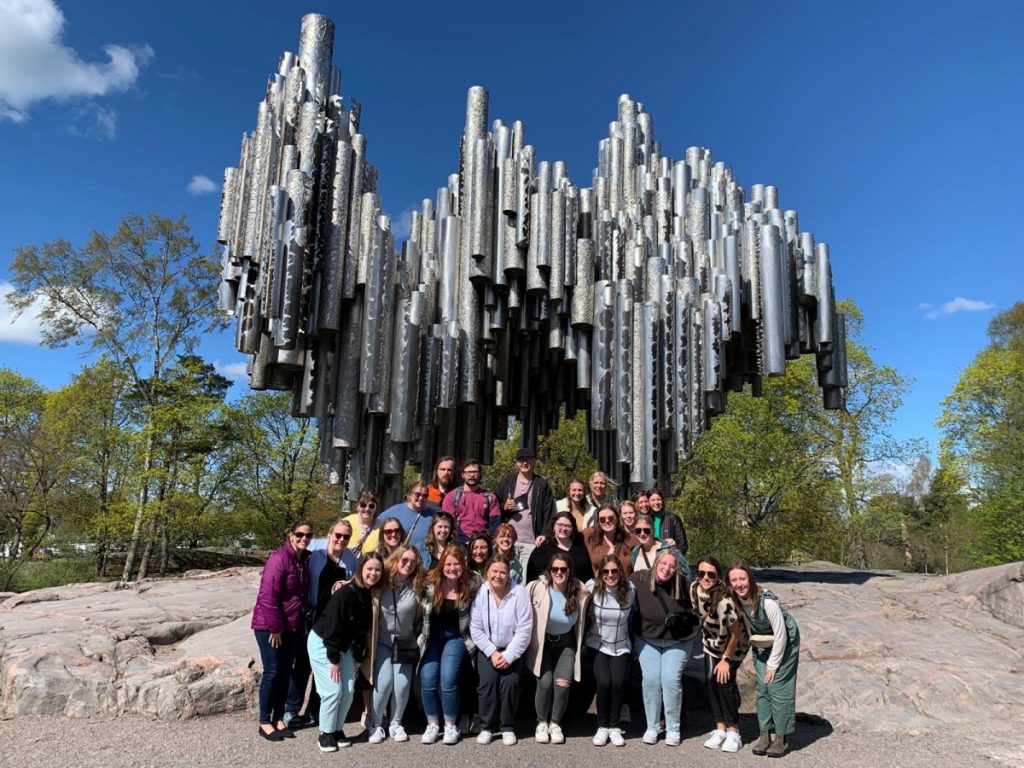 While Gourley's experiences off-campus have greatly impacted her academic life, they have also solidified her decision to pursue graduate studies in curriculum and instruction for special populations with an emphasis on emotional disturbances and disorders.
She plans to start the Ole Miss master's program in late May, focusing on emotional disturbances because many of the children at the reservation had them.
"It's a trauma response nine times out of 10," Gourley said. "Eighty-five percent of my kids had trauma by age 13."
Not only has her area of higher education study become clearer, but the demographic she hopes to serve has sorted itself unexpectedly as well.
"I teach high school SPED right now, and we have some days," she explained. "I love it and I never want to teach a younger grade again, which was surprising to me. I never thought (I'd want to teach) ages 13 and up. I have ages 14-21 right now, and it's so fun!"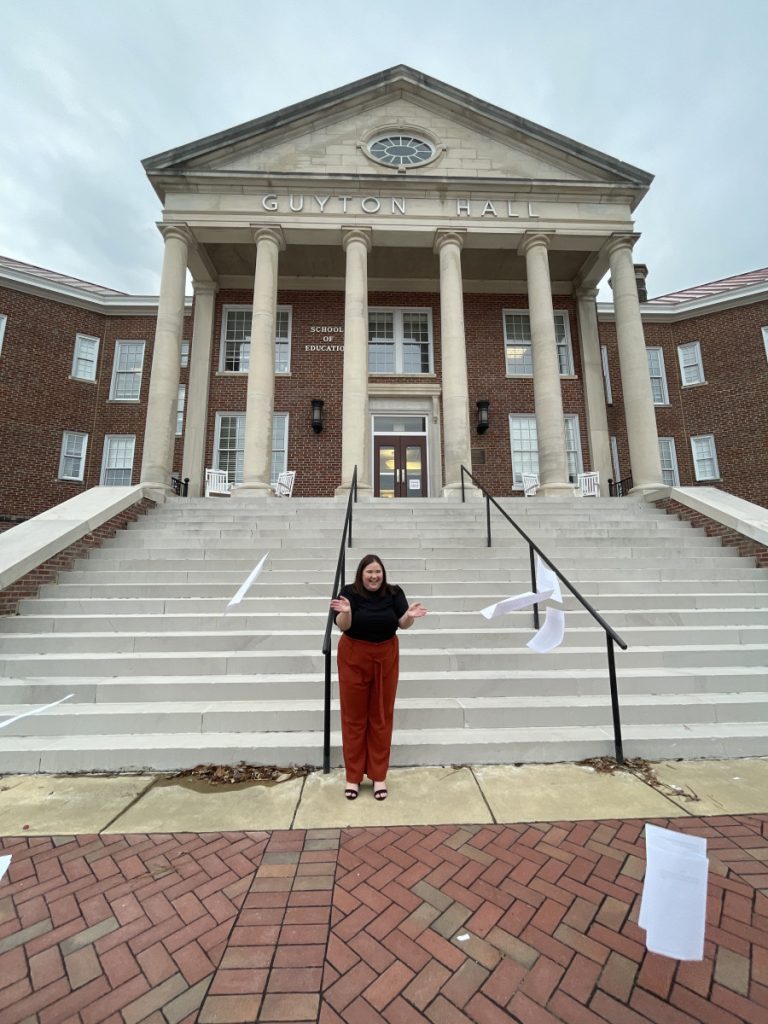 After her graduate studies, Gourley hopes to enter the workforce as a teacher in a juvenile detention center or mental health facility, knowing that her Ole Miss family will be there to cheer her on every step of the way.
"Being a member on the Ole Miss campus means that you are never alone in your journey," she said.
"Every member of faculty, staff and fellow students are excited to watch you succeed at the collegiate level and beyond."
By: Adrienne Edney