Dr. Macey Edmondson, clinical assistant professor and graduate program coordinator, joined UM's department of higher education in August.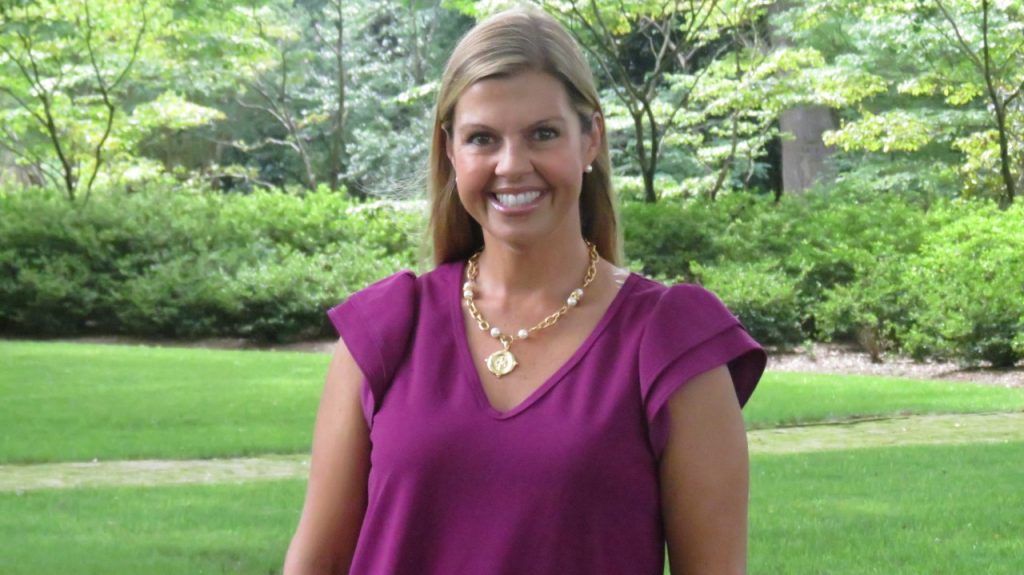 An accomplished professional in higher education, Dr. Edmondson comes to the department from the UM School of Law where she served as the assistant dean for students. At the law school, Dr. Edmondson was selected as the recipient of the Joan K. Murphy Outstanding Law School Staff Member Memorial Award. She co-founded the National Association for Law Student Affairs Professionals (NALSAP) in 2016 and was elected President of the organization in 2019. She also serves on the Mississippi Advisory Committee to the U.S. Commission on Civil Rights.
Along with a JD from the UM School of Law, Dr. Edmondson received her PhD in higher education from UM, where she was named the Frank E. Moak Memorial Award winner.
She received an undergraduate degree in banking and finance from the University of Southern Mississippi. Dr. Edmondson shares her current projects, advising style, and advice to graduate students.
Q. Tell us something interesting about you (a fun fact). 
A. My family and I love to sail. We have a sailboat on Sardis Lake and one in Gulfport, MS. Our goal is to one day sail our boat to the Bahamas.
Q.  What excites you most about coming to the University of Mississippi School of Education, Department of Higher Education? 
A. I have always been intrigued by our higher education programs, even when I was enrolled in law school. For so many, higher education is a gateway to a better life and I'm thrilled to be in a program where we have the privilege to educate others who want careers in higher education.
Q.  What was the most pivotal moment/event as a graduate student? 
A. The most pivotal moment was when I finished writing my dissertation with a family, including 2 boys who were 4 and 6 at the time.
Q.  What graduate courses are you teaching? 
A. I am teaching Cultural Context and chairing some dissertations this fall. I am also interested in leadership, law, contemporary issues, and student affairs courses.
Q. How would colleagues describe your academic advising style? 
A. I hope that it would mirror developmental advising—where the student is an important part of the process and can take ownership of program choices.
Q. What advice would you give new and returning graduate students? 
A. These are strange and unprecedented times for everyone. Remember to show grace and have patience—that is what I plan to do with my students. We are all on the same journey, but not everyone is in the same boat, so be kind and professional.
Q. What projects are you currently working on?
A. I am currently working on some research with Dr. Hutchens and Dr. Fernandez for a SHEEO project and I am chairing a NALSAP committee to create law student affairs competencies. Also, I am working on prosecutorial discretion in Mississippi as part of an advisory committee to the U.S. Commission on Civil Rights.
Q.  Is there anything you would like to add? 
A. I am honored to be part of such an esteemed faculty and look forward to getting to know all of our students.
By Veronica Crawford