Will Takewell, an Ed.D student and Associate Director for Leadership and Engagement in the Ole Miss Student Union, was one of twelve professionals selected for the inaugural Closing the Gap 2020 Cohort for Advancing Campus Community (ACUI). It is a nonprofit organization that brings together college union and student activities professionals from around the world. 
As the program coordinator for ACUI I-LEAD CONNECT, Takewell will work with other professionals across the country to provide an equitable and inclusive space for college and university students that takes them through a curriculum that involves ACUI's core values (leadership, communication, and intercultural proficiency).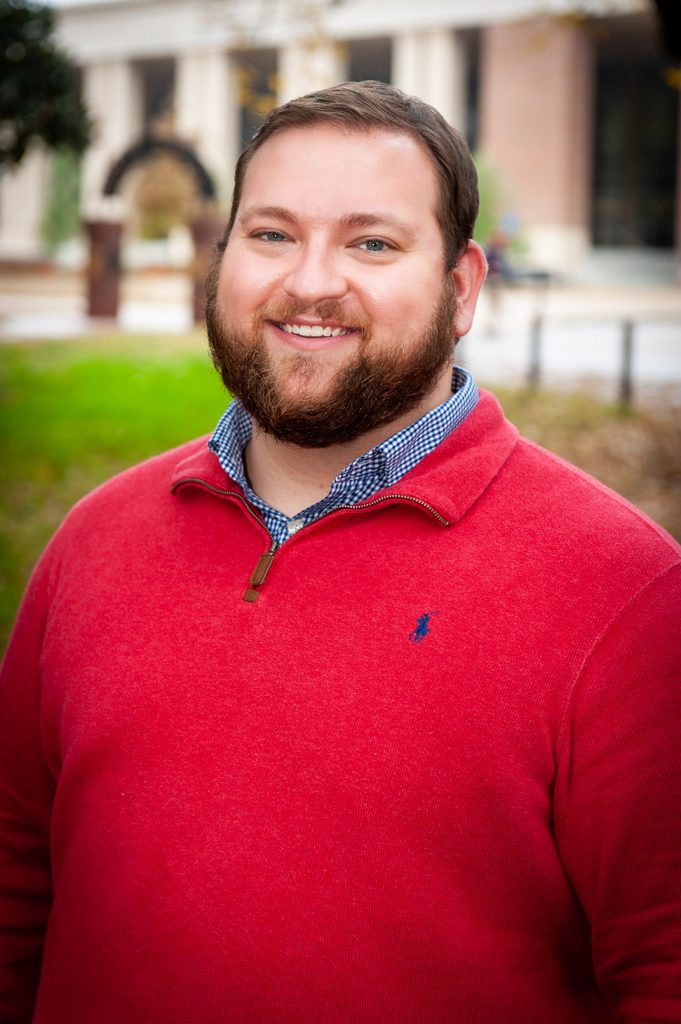 Closing the Gap seeks to give professionals who may have marginalized identities the opportunity to connect with mentors and other professionals who help them navigate the complexities of the work environment with identity.
"As a gay man, I have struggled at times to find supportive networks of mentors who can help me find my way in our field," said Takewell. "Through this experience, I have been able to not only find mentors but colleagues who have similar experiences."
Takewell is actively involved in scholarly research. His most recent work was published in the Journal of Student Affairs Research and Practice. This research explores how students' interactions with student affairs professionals impact their growth on cognitive outcomes for students over four years of college.
"I think the research pushes me to keep searching for better practices, analyzing my own approach, and challenging me to be a scholar-practitioner," he said. "It means a whole lot to be able to contribute when you never saw yourself doing research or assisting with research."
Takewell notes that he hopes his work with Dr. Georgianna Martin and her team will help lay the groundwork for advocating and telling our story in student affairs in a more streamlined and significant way.
"I am so thankful for the mentors I have had who believed in me and pushed me."
Will Takewell is a native of Ponchatoula, Louisiana. He earned his bachelor's degree in organizational communication from Southeastern Louisiana University and his master's degree in higher education and student affairs from the University of Southern Mississippi. Prior to coming to the University of Mississippi, Takewell worked at the University of Kentucky in Fraternity and Sorority Life as an advisor for the Interfraternity Council. He volunteers with various higher education associations, fraternities, and sororities through their leadership programs.
By Veronica Crawford