Jordan Freeman, a second-year MA student and graduate assistant in the Office of Fraternity and Sorority Life, was selected for the Order of Omega Fellowship in December.
Freeman is the recipient of one of the William J. Brennan and Jacque Placette Chapman Graduate Fellowships. To be considered for the award, applicants must be currently enrolled in an accredited master's degree program in Higher Education with full-time or part-time status and work or have an assistantship with direct responsibilities in advising Fraternity and Sorority Life, or Order of Omega Chapter.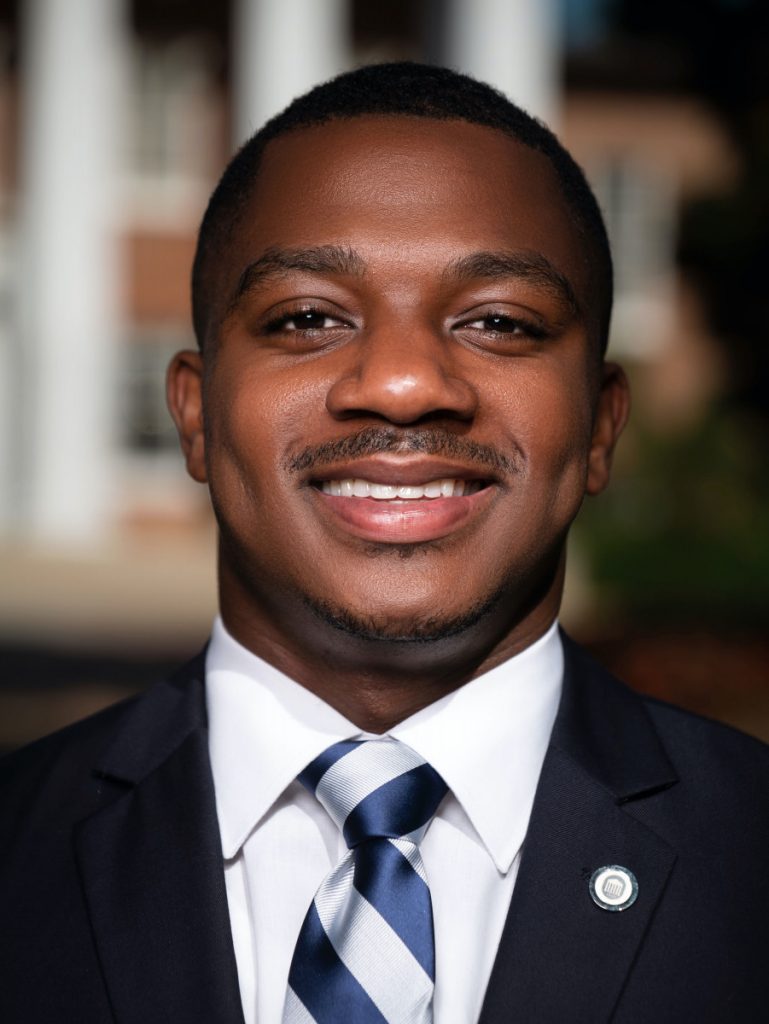 "Being the Order of Omega Advisor has been a great learning experience for me," said Freeman. "I've been able to reach more students in our community and better understand who they are on a more personal level."
The Order of Omega at UM is a leadership honor society that recognizes junior and senior students with exemplary standards in areas of scholarship, leadership, and engagement within their respective Fraternity and Sorority organizations, local community, and campus life.
"The Order of Omega is vital for our campus because it allows us to give back in numerous ways," said Freeman. "There are scholarships available, community service, and networking opportunities that help contribute to our students' success and the growth of our community."
Freeman credits his advisor, Grant Parker, an assistant director in the Office of Fraternity & Sorority Life, and Dr. George McClellan, an associate professor in higher education, for assisting and providing him with the resources he needed to complete the application process.
"Without their commitment, I would not be where I am today," said Freeman.
Jordan Freeman earned his bachelor's degree in biology from Mississippi Valley State University. Freeman works closely with the College Panhellenic Council (CPH) at the University of Mississippi. Prior to his current role, Freeman served as a member of the Student Government Association and as an Alpha Phi Alpha Fraternity, Inc. leader at MVSU. He enjoys interacting with students from various backgrounds, building relationships, and pursuing a higher education career.
By Veronica Crawford