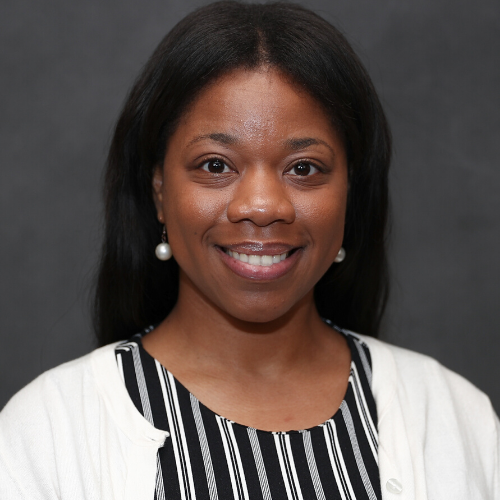 UM Higher Education Alumna Emily Tucker (BA '05, MA '07, EdD '18) received a $40K grant from the Woodward Hines Education Foundation for a Minority Achievement Network for Upward Progression (MAN UP) program at Itawamba Community College (ICC).
The ICC Minority Achievement Network for Upward Progression (MAN UP) will play a major role in equipping minority male students with the skills necessary to achieve academic success while fostering leadership skills and promoting professional and personal development.
"MAN UP will offer positive interactions with professional minority male role models to students – resulting in real-life transformation, in the classroom and outside of the academic environment," Tucker, a recruitment coordinator and advisor, said. "The generous donation from the Woodward Hines Education Foundation will allow us to publicize the program and offer incentives such as lunch and book vouchers to participants and compensation to peer tutors."
Tucker notes the program will use a three-pronged approach of academic support services, personal development workshops and a mentoring program to improve academic performance, develop employment skills, promote positive values and healthy life decisions of minority males.
"Completing the Dissertation in Practice was a part of the journey to launching this program that hopefully will positively impact the academic, personal and career development of many minority male students," Tucker said. "I was the lead author on the manuscript titled, 'Exploration of a Minority Male Program as a Method to Improve Academic Success.' Seeing this program come to life and the results from my research confirms that I am working where I need to be and the UM Higher Education, Ed.D. program was where I needed to be, as well."
Tucker has been employed at ICC since 2010. She serves as a recruitment coordinator and advisor at the ICC Belden Center. Prior to her current role, Tucker worked for the University of MS-Tupelo as an admissions counselor. She has been involved in several leadership programs such as the Jim Ingram Community Leadership Institute, Itawamba Community College Leadership Development Institute, Mississippi Community College Leadership Academy and was named a Northeast Mississippi Daily Journal 2017 Top 40 Under 40 Finalist.
By Veronica Crawford