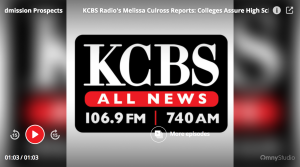 Neal Hutchens, interim chair of the SOE's Department of Higher Education, was recently featured as an expert source on KCBS news radio in San Francisco.
"The Supreme Court has made clear that just because a student is in school, they don't forfeit their First Amendment rights," Hutchens said in the interview. "Furthermore, the Supreme Court has said that as long as a student's speech doesn't disrupt the educational environment or impede the educational rights of other students, it's protected."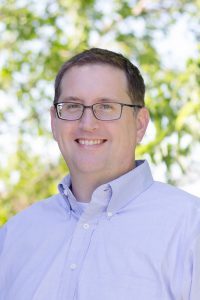 Hutchens was brought in as an expert source to discuss how high school students are walking out of schools in protest of gun violence and the fact that multiple colleges and universities have announced that they will accept these students even if disciplined by their respective high schools for walking out. The station posted a partial clip of the interview here.
Hutchens was recently named interim chair of the SOE's new Department of Higher Education, where he is also a full professor. An expert in first amendment and free speech issues, Hutchens joined UM in 2016 after serving as the professor in charge of higher education at Pennsylvania State University. He also held faculty positions at the University of Kentucky and Barry University.
Hutchens holds a Ph.D. in higher education policy from the University of Maryland, a law degree from the University of Alabama, a master's degree from Auburn University at Montgomery and a bachelor's degree from Samford University.