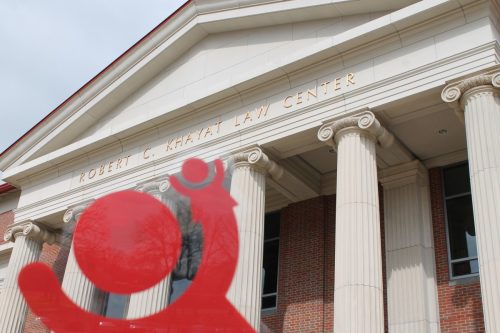 The UM School of Education will host the Mississippi Association for Play Therapy Annual Spring Conference Feb.17-18 at the Robert C. Khayat Law Center.
Play Therapy is a specialized form of children's counseling provided by licensed social workers and therapists who are trained in using play to help children process life experiences in a constructive way.
The therapy is used to help individuals process life experiences through their senses and emotions.
Conference attendees will come from all over the state and regional area.
"It is such a fun subject and it draws a lot of creative and interesting people," said Mandy Perryman, assistant professor of counselor education.
75 people are registered to attend the event each day.
"I am really excited about the turn out," said Perryman. "I was initially hoping that if we could just get 50 people here we would be doing good."
The main speaker for the conference will be Sueann-Kenney Noziska, a licensed clinical social worker and registered play therapist supervisor who specializes in using play therapy with abused and traumatized children, adolescents and their families.
Faculty and graduate students in counseling will make presentations during the final session on Saturday.
"I always say that not everyone gets to sit around and play with toys all day, but we kind of do," Perryman said.
There will be two different tracks for attendees to choose from—one for students and another for experienced teachers and professionals.
"I hope that for students this opens up doors of different ways that they can practice this type of counseling," Perryman said.  "And, for professionals, I hope that this conference will invigorate them to get back into their practice or their school and maybe try new things that they have learned and keep the passion going."
Registration will begin at 8:30 a.m. on Friday and the conference will continue until Saturday at 5:30 p.m.
By Alexandria Paton