UM Higher Education Alumna Dr. Elizabeth "Ellie" Moore (Ed.D. '19) was named the Interim Director of the UM Speaking Center and serves as an instructor in the Department of Writing and Rhetoric. 
The University of Mississippi Speaking Center is a new service on campus, offering free public speaking consultation services to UM students. It was created due to an increasing need for student support services in speech communication classes.
As the inaugural director, Moore and the advisory speaking center committee are committed to providing strong support through public speaking consultations and instructional workshop services for students, faculty, and staff.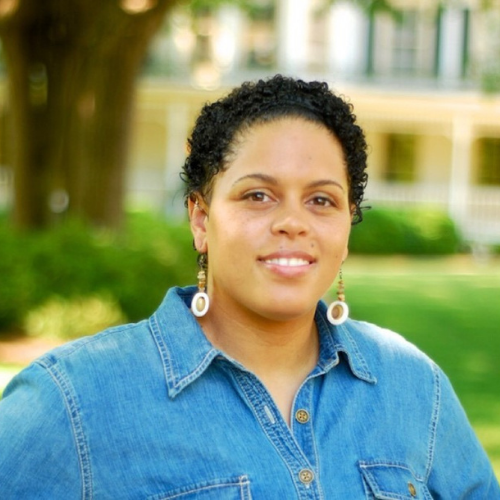 "My mission is to help speakers develop their oral communication skills, competency, and confidence for effective delivery," said Moore. 
The Speaking Center enlists highly trained peer consultants to deliver face-to-face and online services to students on projects in all disciplines. Moore remarks that "peer-consultants are especially proud of the strategies that help those conducting online presentations. We cultivate individualized strategies with UM students to help them become independent, effective communicators, and confident speakers."
In a concerted effort to promote strong communication skills, the Speaking Center has partnered with the University's Writing Center.
Before joining UM in 2015, Dr. Moore worked as a public speaking instructor for Laredo College in Texas and as a public debate instructor at the Universidad de Concepción in Angol, Araucanía, Chilé. She received her master's degree in Communication Studies from New Mexico State University in Las Cruces, NM. She resides in Oxford, MS with her daughter, Anaïs.
By Veronica Crawford