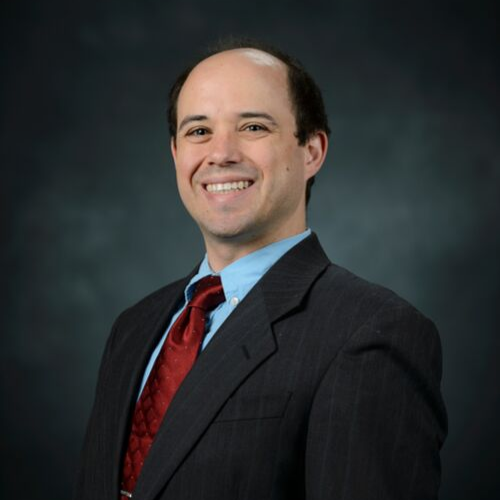 Brandon McLeod, PhD student and international scholar advisor in UM's Office of International Programs, co-presented at the NAFSA Association of International Educators Region VII Conference in Orlando, FL in November.
"This was my first time leading a training workshop since I joined the NAFSA Trainer Corps in 2018," McLeod said. "It was a wonderful experience. I have always loved teaching and I had the opportunity to work with one of NAFSA's national leaders as my co-trainer."

NAFSA is the world's largest nonprofit association dedicated to international education and exchange, working to advance policies and practices that ensure a more interconnected, peaceful world today and for generations to come.
"Through this training, I was able to help my colleagues learn about how to process and support our Exchange Visitor (J-1) populations," said McLeod. "Not only that, we shared best practices and interesting ideas with each other. I was conducting the training, but I also learned a lot."
McLeod co-presented in three sessions and one training session. The focus of the sessions centered on recent and upcoming changes to immigration policies, advising and processing international students, faculty, and scholars along with working with technology and on-campus partners to maintain compliance while supporting the needs and interests of our populations.
"As for my presentations, it was my first time getting to co-chair one of the regulatory sessions (USCIS Updates)'" said McLeod. "These are typically the most heavily attended sessions and the chairs are hand-picked by the organization's leaders. So, it really was an honor to have been selected."
With more than 600 in attendance, the regional conference serves as a resource for international educators to network and build relationships, as well as provide professional development opportunities to support the field of international education.
McLeod notes the scholar support session was a reimagining of the open meeting that [he] co-chaired at the national conference. The third session revolved around some of the regulatory changes surrounding the F and J visas as well as the ongoing legal battles that may dramatically change many crucial aspects of our positions and the lives of the students and scholars on these visas. We also discussed ways to protect the mental health of ourselves and those in our offices, ways to mitigate institutional risk, and other hot-topics affecting the day to day lives of immigration advisors.

By Veronica Crawford