Dr. Phillis George was recently named assistant chair of the department of higher education. She also received tenure and was promoted to associate professor of higher education.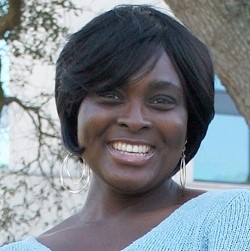 "I'm happy to serve as assistant chair," said George. "It truly is an honor. As a servant leader, what I find to be the most meaningful aspect of the position is the opportunity to serve and assist colleagues and students."
George notes that some responsibilities will entail working in partnership with department chair and professor of higher education Dr. Neal Hutchens and colleagues to coordinate event planning, the undergraduate minor, and to support adjunct instructors, among other duties.
"All of us in the department will benefit from Dr. George assuming the assistant chair position," said, Hutchens. "As a leader in the faculty senate, Dr. George is held in high esteem across campus, and I am thrilled that she will be bringing her leadership talents to the assistant chair position."
George remarks that our department is still relatively new, but we've accomplished quite a bit. "I'm looking forward to our continued success," said George.
George joined UM in 2014 and was recently promoted to associate professor. Her background includes academic/student affairs administration, program evaluation, and SACSCOC accreditation. George conducts focused research on social justice and policy related issues and teaches in a variety of courses within the higher education degree programs.
"Dr. George's recent tenure and promotion represent an important professional milestone, and we in the department of higher education are very proud of her accomplishments in research, teaching, and service," said Hutchens.
To learn more about the department of higher education, visit highered.olemiss.edu.
By Veronica Crawford