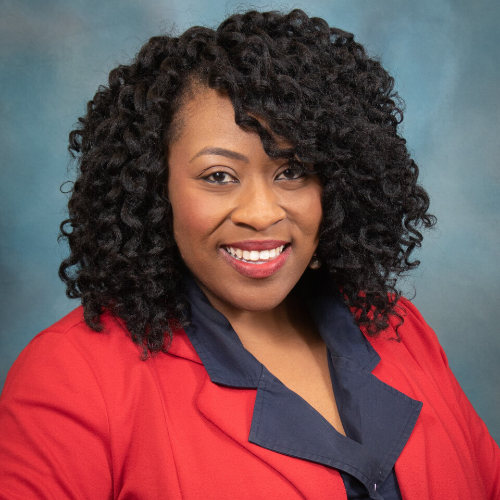 UM Higher Education Alumna Tonyalle Rush (EdD 18) was recently named Associate Vice President of Student Services and Enrollment Management at Northwest Mississippi Community College.
"This position means the world to me," Rush said. "Everything that I have worked for in my entire higher education career has led me to this path. I have always desired the role of Vice President for Student Services." 
Rush oversees all areas of Student Services: recruiting; admissions and records; student development center; financial aid; disability support services; campus life and housing; student conduct; and campus police.
"I am truly passionate about students and making sure their needs are met first," Rush said.  "I look forward to increasing our enrollment for college and taking our student services division to a new level."
Rush is a native of Indianola. She earned her bachelor's degree in interdisciplinary studies and a master's degree in counselor education from Mississippi State University. She earned her Doctor of Education in higher education from UM in 2018. Rush has worked in higher education for almost 14 years, serving in various roles from career center director to program director at Northwest's DeSoto Center.
By Veronica Crawford