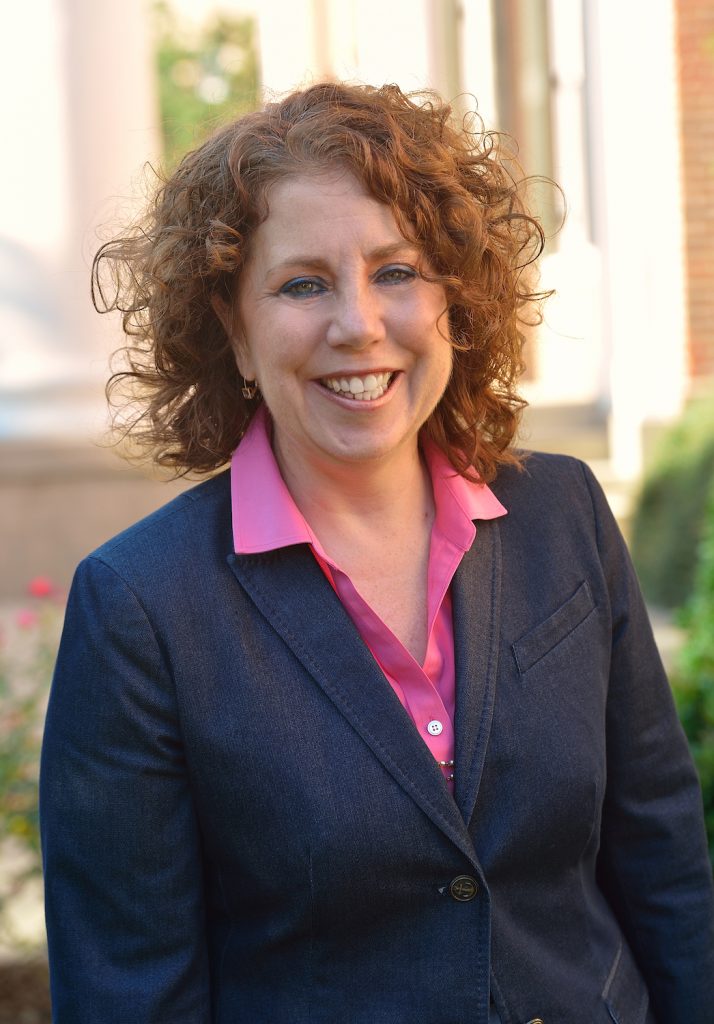 OXFORD, Miss. – Amy Wells Dolan, associate dean of the University of Mississippi School of Education, was recently named Council of Delegates chair for the Carnegie Project on the Education Doctorate (CPED).
CPED, originally established in 2007, is a consortium of more than 100 colleges and universities in the U.S. and Canada and is dedicated to design of Doctor of Education (Ed.D.) programs nationwide. UM joined the organization in 2011.
"I'm really excited about the opportunity to serve as the chair of the Council of Delegates for CPED," said Wells Dolan, a Cynthiana, Kentucky, native. "This gives all of us [the Council of Delegates] the opportunity to take our ideas and put them together to make a difference."
UM currently offers CPED-affiliated Ed.D. programs in higher education, educational leadership and secondary mathematics education. Each semester, UM enrolls more than 100 students across these three programs.
"Dr. Wells Dolan has become a national leader in the CPED environment," said David Rock, UM education dean. "She has shown how Higher Education programs can truly redefine the education doctorate to make a lasting impact on research in the field through doctoral education."
CPED Ed.D. students are trained to become practitioner-scholars who are prepared for leadership and problem-solving in 21st century educational contexts. In order to earn the doctorate, all students must complete a Dissertation in Practice, which is a research study designed to address a professional challenge in education practice.
The Council of Delegates was created this year to enhance the governance structure of CPED. The newly elected council will come together to help the organization by sharing with the board the concerns of faculty and students.
Wells Dolan, who is also a professor of higher education at UM, was an early advocate for UM's membership with CPED. She recognized it as a new way to provide higher education students a different kind of program that would help them achieve their career goals.
"We needed to offer more than one path for doctoral education to serve our students and communities," said Wells Dolan. "In my lifetime of teaching graduate students, we would bring in bright, wonderful students who never really wanted to be faculty, but were really interested in changing educational institutions. We weren't teaching students how to be a change agent, we were teaching them how to be a professor."
Previous to her appoinment as chair of the Council of Delegates, Wells Dolan also served CPED on the Program of the Year and Dissertation of the Year award committees.
Wells Dolan came to UM in 2004 as an associate professor. She received her undergraduate degree in political science from Transylvania University in Lexington, Kentucky, and her master's degree in higher education administration from Kent State University. She also holds a doctorate in higher education from the University of Kentucky.
"I think CPED has been essential to shortening the learning curve for faculty as we've been trying to approach teaching something different from how we were trained," said Wells Dolan. "It's an evolving movement even as it goes and it's getting stronger over time."
By Meaghan Flores