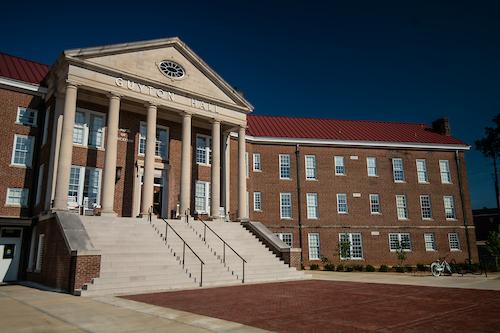 OXFORD, Miss. – U.S. News & World Report has ranked the UM School of Education's graduate programs among the nation's top in education. 
Ranked at No. 91, the UM School of Education has moved up 19 spots from its 2020 ranking.
The School is tied with Clemson University, the University of Houston and the University of North Texas.
"We believe our commitment to graduate education is directly related to our faculty reflecting a student-centered approach to teaching, recognizing that adult students must balance multiple obligations in their professional and personal lives," said John Holleman, director of graduate studies and clinical associate professor of higher education at UM. 
"Since many of our graduate programs admit students as cohort groups, enrolled educators complete their graduate program within a cohort group and, therefore, experience a high degree of collaboration, moving through a graduate degree program together."
Five in-person master degree programs and six online master degree programs are offered through the School of Education, as well as five specialist and nine doctoral programs.
Graduate education programs were ranked based on five general categories by U.S. News and World Report: engagement, services and technologies, expert opinion, student excellence and faculty credentials and training.
"Our School of Education maintains a tradition of excellence in our graduate instruction," said Holleman. "The University of Mississippi has a century and a half of experience of delivering instruction enabling our graduates to capture the vision for their careers."
For more information about U.S. News & World Report rankings visit http://www.usnews.com/.
For more information about graduate programs at the UM School of Education, visit http://rebelteacher.com/.
By Meaghan Flores