Kara Parham awarded for her hard work and dedication
OXFORD, Miss – Kara Parham, Academic Counselor at the School of Education, has received the University of Mississippi Excellence in Advising Award at the 2022 Fall Faculty Meeting. Parham was noted to be a dedicated and encouraging advisor who puts the needs of students above her own. One of her nominators stated that Parham "is a great academic advisor and reminded [them] that school isn't something to fear and everything will work out."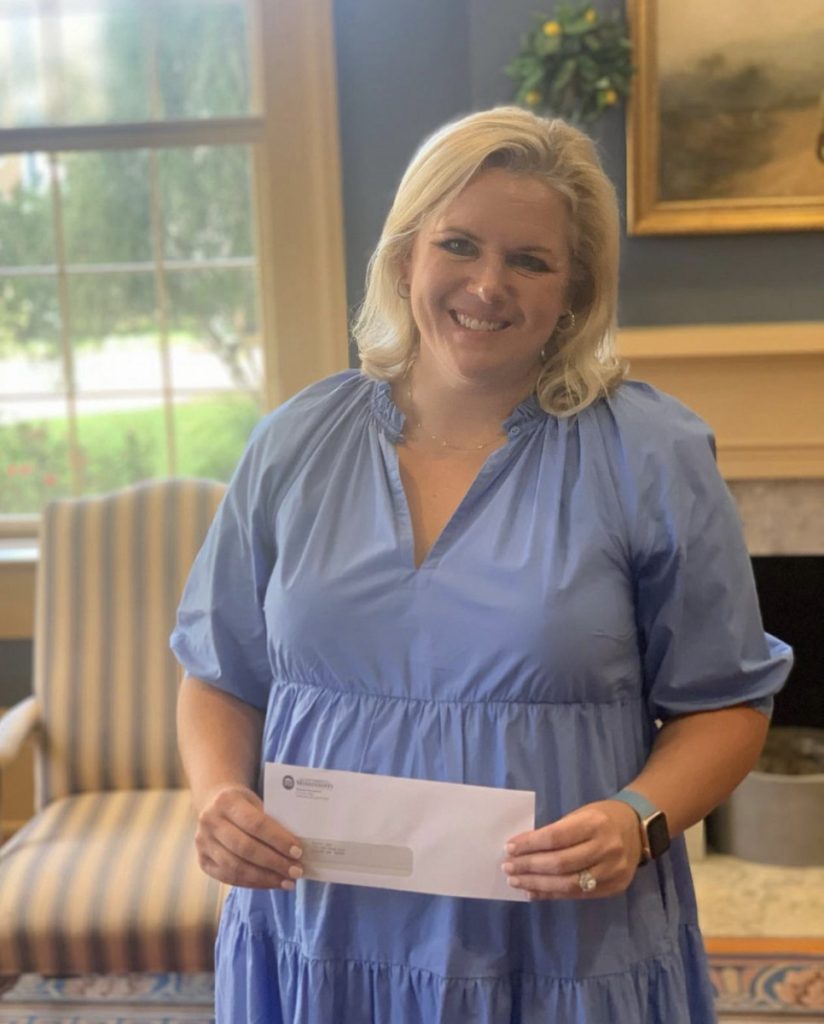 Parham not only received a stipend from the Office of the Provost for her accomplishments, but she also had her name placed on a plaque in Martindale-Cole, and will be representing the University of Mississippi for the National Academic Advising Association (NACADA) Regional and National Awards.
These awards are presented each year to one staff academic advisor and one faculty academic advisor. Advisors are nominated by students, peers, and administrators and coordinated through the Academic Advising Network (AAN) steering committee. The committee looks at a range of criteria when choosing award winners ranging from, but not limited to: the number of nominations the nominee received, whether or not the nominee had been nominated in previous years, the individual narratives written within each nomination packet, etc. The steering committee weighs each candidate and discusses who they believe had the most compelling nominations.
Parham's colleagues also see her hard work and dedication to the school.
"Kara has worked hard to integrate herself into the School of Education and to offer our students the best information and assistance in advising. She is thorough in her communication; she uses her contacts across campus to help students with specific concerns or issues; she takes time in meeting with her advisees and letting them know that she is available to them," said Dr. Whitney Webb, Assistant Dean for Certification and Undergraduate Studies.
The criteria for NACADA Regional Awards seeks evidence of innovative quality, creativity, institutional commitment, impact, and transferability. Nominees must have worked in the advising profession for a minimum of one year, be a member of NACADA, and live in the area.
Kara's convention registration fee is covered and she will be recognized at the conference.
For more information about the award or nomination process, contact the Center for Student Success and First-year Experience at cssfye@olemiss.edu.