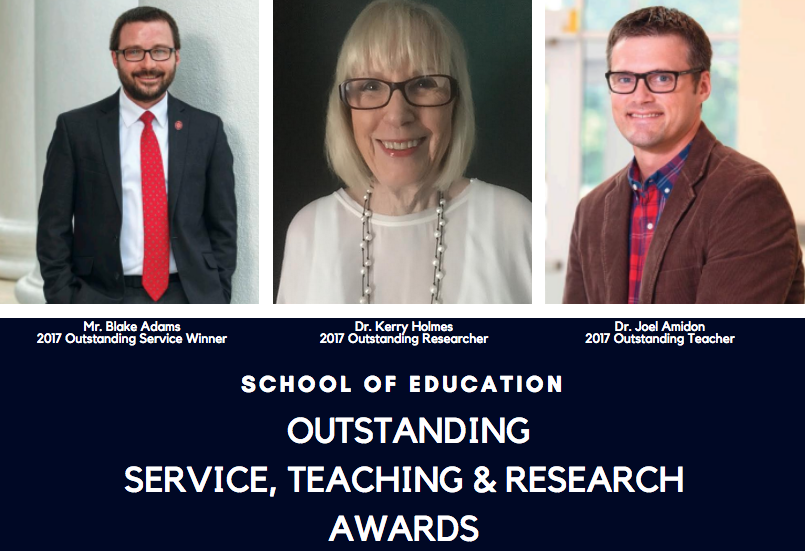 The UM School of Education is seeking nominations for faculty and staff members for its annual Outstanding Service, Teaching and Researcher Awards.
Nominations are due by Friday, April 20. Those who want to nominate a faculty or staff member must also present a case for nomination in 500 words or less.
Awards include the Outstanding Scholar Award, Outstanding Teacher Award and the Outstanding Service Award, all of which recognize faculty or staff members for his or her exceptional contributions and achievements at UM and the community.
Outstanding Scholar Award- recognizes one faculty member who has made notable contributions to his or her field of work through scholarly pursuits, such as publications or presentations, mentoring of students, or external funding.
Outstanding Teacher Award- recognizes one faculty member for noteworthy class instruction, but also one who mentors and supervises students in university and community settings.
Outstanding Service Award- recognizes one faculty or staff member for his or her service to the local or university community as well as to the profession. A case for recognition could be made on the grounds of research, programming, or outreach that addresses the needs of a community.
Winners from last year include: Dr. Kerry Holmes, Outstanding Scholar; Dr. Joel Amidon, Outstanding Teacher and Mr. Blake Adams, Outstanding Service. To find out more information about each award, or to nominate a faculty member of the SOE community, click here.