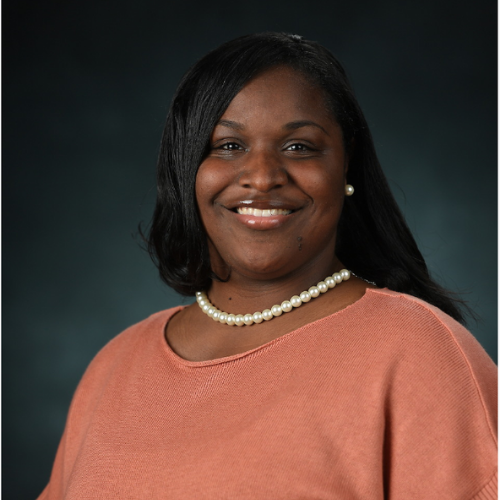 Shawnboda Mead (Ed.D. 19), assistant vice chancellor for diversity in UM's Division of Diversity and Community Engagement, was recently named president-elect for the Southern Association For College Student Affairs (SACSA) Executive Council.
The Southern Association for College Student Affairs (SACSA) is an independent and regional association designed for professional development in the student affairs professions.
"I am excited to be a part of the future growth of the Association," Mead said. "The alignment of my own and SACSA's core values of inclusiveness, professionalism, and collegiality drives me to continue seeking ways to meaningfully contribute to the Association."
Since 2006, Mead has been an active member of SACSA and has served on several committees including VP for member relations, programs chair for SACSA 2014, and conference chair for SACSA 2017.
"Serving as President of SACSA would be my greatest privilege," she said. "I'm committed to the Association's continued success, and my leadership experiences give me an understanding of how the president must work with all members of the executive council, committee chairs and members to advance SACSA's strategic goals and mission."
Prior to her appointment as president-elect for the SACSA executive council, Mead also served as the chair of the Awards and Recognition Committee.
"While grateful and honored," said Mead. "SACSA has truly given me more than I could have ever imagined and I want other members to experience and know what the "SACSA Family" is all about."
Mead has received a number of awards and recognitions for her service: the 2009 New Professionals Award, the 2014 Mid-Level Professional Award, and the 2015 Bobby E. Leach Award.
"I have grown from a graduate student and new professional to my current role," Mead said. "I've had the opportunity to find and learn from so many mentors and colleagues. As president-elect, president and past-president, I would offer unwavering support of our members and a steadfast commitment to ensuring the Association reaches its full potential."
Mead came to the University of Mississippi in July 2014 as the inaugural director of the Center for Inclusion and Cross-Cultural Engagement. She received her bachelor's degree in educational psychology from Mississippi State University, and her master's degree in student affairs/higher education administration from Western Kentucky University. She also holds a doctorate in education in higher education from the University of Mississippi.
"I believe SACSA is well-positioned to tackle the ongoing challenges within higher education while also equipping our members with the necessary tools to face those challenges," Mead said.

By Veronica Crawford