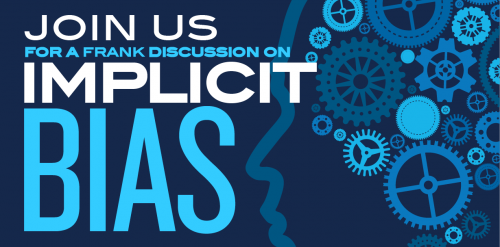 Benjamin Reese, Jr., chief diversity officer and vice president of the Office for Institutional Equity at Duke University, will speak to University of Mississippi faculty, staff and students during a special event to discuss the role of implicit bias in people's everyday lives on Thursday, Oct. 6.
The event is free and open to the public and will take place at the UM Student Union ballroom from 6 p.m. to 7:30 p.m. Reese will also do a special session with students within the UM School of Education on Friday, Oct. 7 at 9 a.m. at the Jackson Avenue Center.
"I think everyone is familiar with explicit biases—the conscious behaviors that are discriminatory," explained Reese, a clinical psychologist with more than four decades of experience. "However, implicit biases refer to the ways in which we behave, or make decisions, that we are not aware of. We may think our decisions are fair and equitable, but there is still a subconscious bias."
Implicit bias is a judgment and/or behavior that is rooted deep in subconscious attitudes and/or beliefs. Implicit biases can be either positive or negative toward a specific group with certain characteristics such as age, appearance, race, sexuality or weight.
"We want people to be aware that we all have biases," said Nichelle Robinson, UM School of Education diversity officer, who coordinated the event. "It's once we are aware of these that we can begin to work to change these behaviors."
During the event, Reese will define implicit bias and share steps that individuals can use to identify and decrease these subconscious judgments.
He will also discuss free implicit association tests that can help individuals identify their own implicit biases. One example is Project Implicit hosted by Harvard University.
"I think it's important to walk away (from this discussion) with an understanding of how bias develops within us," Reese said. "There is some compelling research that suggests all of the ways that implicit biases operate and I will give some examples."
For close to 40 years, Reese has consulted both public and private institutions on organizational change, conflict resolution, race relations, diversity and more.
The event is sponsored by UM's: School of Education, Center for Inclusion and Cross-Cultural Engagement, Center for Excellence in Teaching and Learning and Office of Multicultural Affairs.
By A. Abernathy