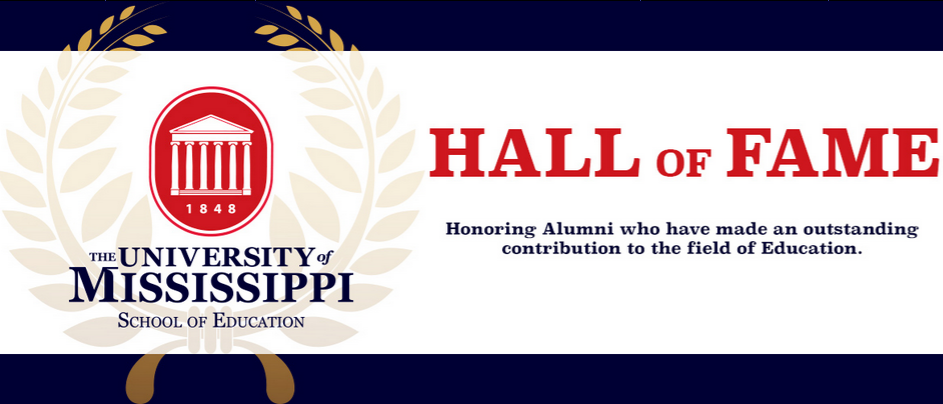 The deadline to nominate University of Mississippi alumni for the School of Education Hall of Fame is March 17.
Each year, the SOE Hall of Fame honors alumni who have made significant contributions to the field of education throughout their careers.
All UM alumni are eligible for the honor and nominators must submit an online form to compete their submissions. All nominations will be considered for three years. Past honorees can also be seen online.
In 2016, the SOE inducted five outstanding individuals who have made an impact in education including:
Suzie Adcock (B.A.Ed. 77)
Dr. Jahnae Barnett (M.B.Ed. 67, Ph.D. 72)
Robert Depro (M.Ed. 70)
Dr. Cathy Stewart (B.A.Ed. 78, M.Ed. 81, Ed.D. 95)
Cecil Brown (B.A. 66)