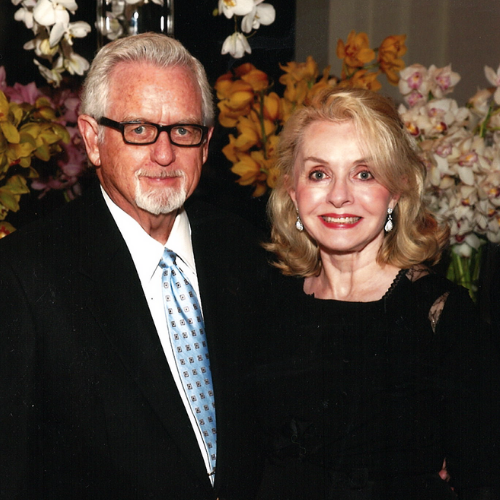 OXFORD, Miss. — Gene and Kathy Bishop of Dallas, Texas, recently donated $500,000 to the University of Mississippi to empower community college transfer students to pursue degrees in education with full scholarships.
The gift will help fund the new program Mississippi Excellence in Teaching Program-Community College (METPCC), which will be integrated into UM's existing Mississippi Excellence in Teaching Program and recruit top community college students to study education at UM and begin teaching careers in rural communities throughout the state.
"We are so pleased to have this opportunity to contribute to a project benefitting teacher education," Gene said. "We feel this particular idea of uniting motivated community college graduates with the University of Mississippi is such an appealing one. We see this as a brilliant plan to provide well-prepared teachers to classrooms in underserved areas of the state."
The Bishops are passionate about METPCC graduates working in rural communities.
"We want our money to be used for something we really believe in," Kathy said. "We think this is a great idea that will really help people in rural Mississippi. We're thrilled to be able to give to such a wonderful program."
Gene grew up in Forest, Mississippi, and graduated from UM in 1952. While he was an Ole Miss student, he was elected Associate Student Body vice president.
Kathy grew up in southeast Texas and attended Lamar University in Beaumont, Texas. After graduation, she worked as a stewardess for American Airlines before marrying Gene Bishop in 1983.
After a stint with the U.S. Air Force, Gene worked for First National Bank Texas until he was recruited by Mercantile National Bank, where he became chairman and CEO. He also joined the executive board of Southwest Airlines in the early 1970s when the airline only had a few planes.
The new scholarship program is expected to begin in 2020. Once participants earn their undergraduate degrees from Ole Miss, they will fulfill a commitment to teach in high-need school districts for three years. The program is designed to help address Mississippi's teacher shortage with highly qualified new teachers in rural communities.
"This program will positively impact so many people," said David Rock, UM education dean. "Not only will the community college students receive excellent training, scholarships and other opportunities, but children in rural Mississippi will also receive a high-quality education after participants graduate."
METPCC will recruit top-performing students from Mississippi's 15 community colleges. In addition to full scholarships, the students will receive mentoring opportunities, professional development funding, domestic travel opportunities and more. METPCC students will also benefit from an increased level of student teaching experience while studying at UM.
"This program was made possible because of the success of METP," Rock said. "It has grown far beyond than what we originally expected."
METP, which recruits high-achieving high school students and begins working with participants during their freshman year of college, has awarded scholarships to 132 students since its founding in 2012. METP participants make a commitment to work for five years in Mississippi's high-need areas after graduation.
This year's cohort recruited freshmen from 11 states, with an average high school GPA of 3.88 and ACT score of 29.4. To date, 100 percent of UM METP graduates are teaching in Mississippi school districts or pursuing graduate degrees in education.
The Tri-State Educational Foundation in Iuka, Mississippi, also has joined the Bishops in providing a gift to support METPCC.
"It's a terrific idea to recruit community college students as teachers," Kathy said. "It's a simple idea but that's what makes it so great."
For more information on making a gift to these programs in the School of Education, contact Billy Crews, development officer, at wlcrews@olemiss.edu or 662-915-2836.
By Kathleen Murphy