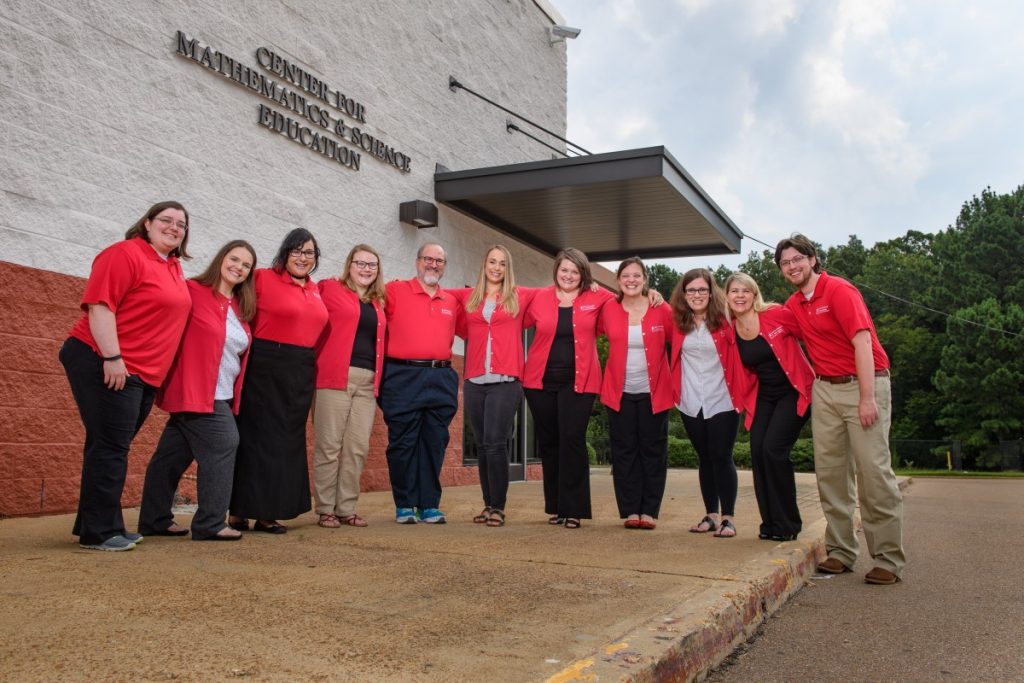 OXFORD, Miss. —The University of Mississippi Center for Mathematics and Science Education has a newly renovated facility at the Jackson Avenue Center.
The CMSE's offices were updated over four months after a car accident caused severe damage to part of the facility in February. The renovated CMSE office is upgraded from the original cinder block wall facility and is specially designed for the STEM education center.
"The CMSE has visitors from K-12 schools and universities around the state, nation and occasionally, the world," said John O'Haver, CMSE director.  "At least part of the perception of any organization is its physical appearance. The CMSE has grown so much from its origins, adding professional development, robotics and chess outreach and other activities. Having space that can be more efficiently utilized will help the center operate more smoothly."
The CMSE's renovations, in addition to improved aesthetics, will provide better sound management with a mix of solid walls and cubicles for individual offices. The new office space also features enhanced lighting with more access to natural light and upgraded heating, cooling and ventilation.
The CMSE, housed within the School of Education, was established in 2006 to improve science and math education in the state but it has grown to be much more. The CMSE, which is funded through grants and donations, works with schools in the state to promote STEM fields to children through critical thinking activities.
The CMSE also hosts professional development for teachers in STEM fields, offers scholarships for undergraduate and graduate students and hosts camps and competitions for middle and high school students, such as the FIRST Tech Challenge Robotics Competition, MATHCOUNTS, Catapult Competition and more.
During the four months of renovation, the staff occupied a classroom and a conference room in the Jackson Avenue Center.
The seven staff, two faculty and seven graduate research fellows moved their desks into their new office space in August.
CMSE Associate Director Alice Steimle explained that the CMSE office grew closer and worked efficiently in the community space.
"We made the best out of the space that we had because we were just fortunate to have somewhere to go and to be able to get our most important work accomplished for the state and the community," Alice Steimle said.  "We were very fortunate to have our office space but now we're even more fortunate to have it renovated."
By Kathleen Murphy